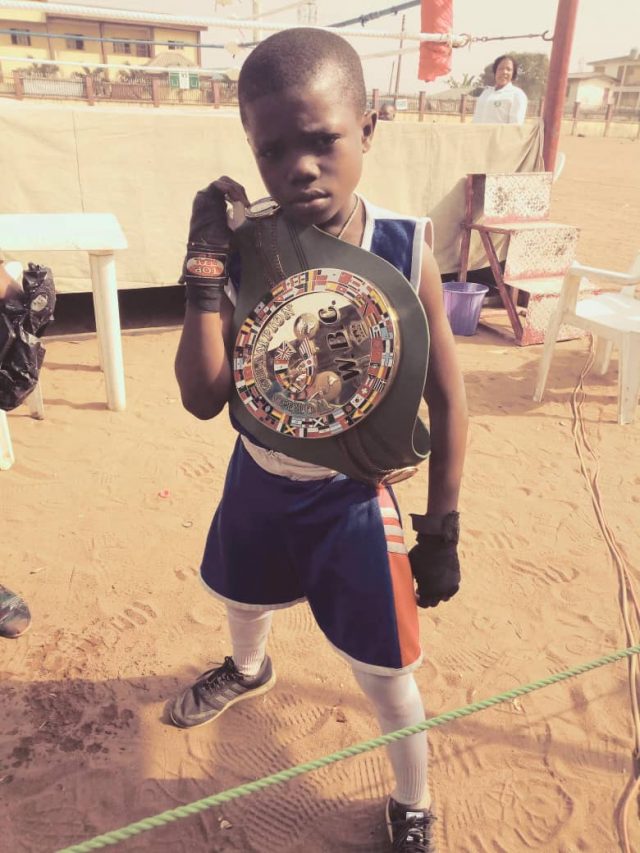 10-Year Old Nigerian boxer Sultan Adekoya is presently the most talked about boxing prospect in the world after his intense and unbelievable session with coach Taiwo Adegbite went viral.
World Boxing Association on his website was quick to celebrate the youngster and his coach based on the news published by fast-growing sports site sports247.ng.
The coach fondly called Tipo, gleefully recalled how 10 years old Sultan joined his boxing team and has continued to grow, as well as, displaying tenacity, discipline, uncommon skills and talents beyond his age.
Expectedly, the news of Sultan Adekoya, who has been described as the future of boxing coming from the black race, has got boxing enthusiasts around the world drooling and delirious with excitement. So much that Nigeria's Minister of Youth and Sports Development, Sunday Dare has declared his intentions to adopt the boxing kid.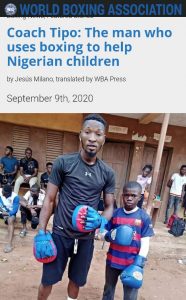 Coach Tipo renowned for using his boxing skills and knowledge to help give hundreds of starry-eyed kids is, however, nonplussed over the avalanche of promises coming the way of the rave-making kid boxer. Stating that he had received several, but broken promises of help on behalf of his wards in recent past by individuals and organisations.
He admonishes that well-placed individual, organisations, and the government should come to the assistance of the several talented young boxers and help them achieve their dreams of becoming world-beaters in the nearest future, if Nigeria is desirous to lay claim, to the pride as a country of champions.


Source: www.sports247.ng